Corporate Relocation Services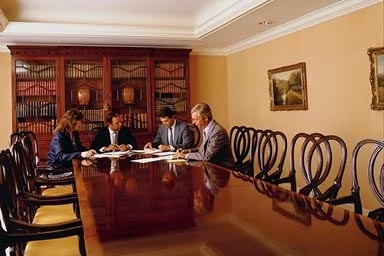 We are your "Citywide" Corporate Relocation Specialists! Whether you are relocating one employee or hundreds of employees ~ We will give each of your employees the personal attention they deserve! At Citywide Apartment Locators we are experts in the Austin area marketplace. Our experienced agents will be able to help you and/or your employees have a pleasant time finding a new place to rest your hat.
How we benefit you as an employer:
Adding value to your existing new hire packets
Efficiently assisting your employees in their search, they will be able to return to the office in a timely manner without distractions
Helping to locate corporate apartments for short-term stays ~ Great for Executive visits!  Or temporary house while you're waiting for your new home to be built.
How we benefit your employees:
Save time & money by showing only the apartment homes that match your employees' needs
Provide personal tours of the properties, new home sites and acclimate them to the area
We find the best specials and promotions in town
Supply a complimentary Relocation Packet loaded with fun things to do in and around the area
Let OUR business assist your employees – so they can get back to YOUR business!
"The Best Little Locating House In Texas!"
Se Habla Español

North Office:
2311 W. Parmer Lane
Austin, TX 78727
(Between Metric and Mopac)



South Office:
3105-A Manchaca
Austin, TX 78704
(one block south of Lamar)


North 512-835-RENT (835-7368)
Northwest 512-835-RENT (835-7368)
South 512-440-RENT (440-7368)
Georgetown & Round Rock 512-934-3772
Toll Free 1-800-845-4539